Higuchi Car Parking lot
Restaurant and Parking lot for Kamikochi
---
About the effects of the COVID-19
2020.June.8
Higuchi parking lot is currently open normally.It is not working a shuttle bus while Sawando to Kamikochi.If you want to go Kamikochi,use a regular route bus that make 6 round trips a day, or a taxi.
---
2020.May.9
Continued, public transportation to Kamikochi will not be available until May 15th. And the all facilities in Kamikochi are also unavailable..
---
2020.April.20
The Kamikochi Taxi Management Council has announced that it will be closed until May 6th.You can't use a taxi on the Sawando parking lot and Kamikochi until May 6th.
And, the Alpico Group has announced that all buses to Kamikochi will be suspended. Not only the shuttle bus to the Sawando parking lot but all buses including regular services are subject to suspension. For details, please check the link below.
---
2020.April.14
On April 13th, the Alpico Group announced the complete suspension of the shuttle bus between "Sawand Parking lot" and "Kamikochi".
ALPICO GROUP Website News Page 2020.April 13(Japanese)
Therefore, you cannot use the bus as a way to get to Kamikochi from the Sawando parking lot. Please be careful.
The suspension period is currently for the time being, and we do not know when it will resume. There are also some suspensions in sections other than the Sawando parking lot. For details, please see the Alpico Group website.
Traffic Control at Kamikochi
The Environment Agency has been controlling traffic at Kamikochi since 1975.For it reasons,all travellers who will go Kamikochi must transfer to a public vehicle - bus or taxi - from Sawando area.
The Higuchi car parking is near a place where just beyond the Sawando-Ohashi Bridge from the direction of Matsumoto city.There is a Sawando-Ohashi bus stop in front of it.Or you can take a taxi at this parking lot.I hope you will visit us.Thank you.

OPEN from
17th April to 15th November
in 2020
We'll be closed during winter season.

Fees
Parking Fees

| days | a car | a motercycle |
| --- | --- | --- |
| 1day -a day trip- | 700yen | 350yen |
| an over night stay | 1400yen | 700yen |
| add a night per | +700yen | +350yen |
We can't accept credit cards, electronic money, and so on.
Cash Only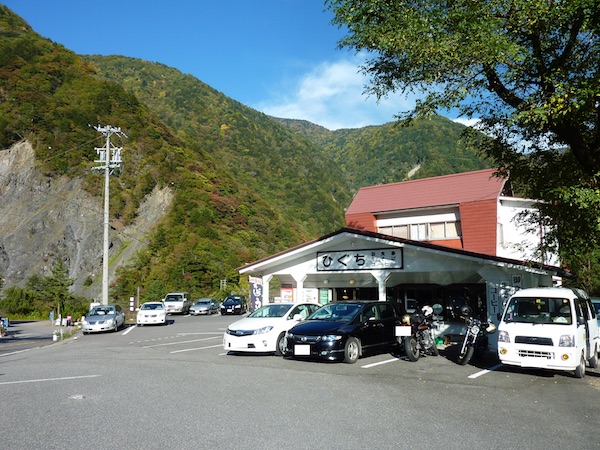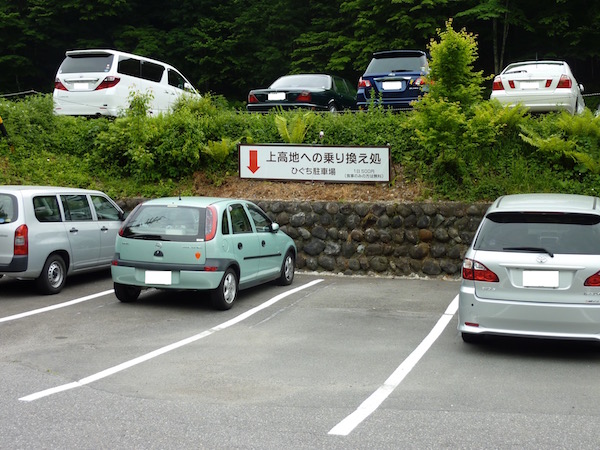 A parking fee of all official parking lots in this Sawando area is the same.

NOTE!

We can not park a big car at our parking lot, like a bus, land cruiser, and so on.I appreciate your understanding.
Fares of bus and taxi
It's flat fare of a bus and a taxi from Sawando area to Kamikochi.It is the same regardless of which parking lot lot you get on and off.
You can buy a bus tickets at Sawando-Ohashi bus stop.
If you need a taxi, please talk to us.
BUS - ALPICO kotsu Co., ltd.

| | |
| --- | --- |
| a single fare | 1,300yen |
| a round-trip | 2,300yen |
TAXI

| | |
| --- | --- |
| to Taisho Ike pond | 3,900yen |
| to Kamikochi Bus Terminal | 4,600yen |
How to find us
4160 Sawando Azumi Matsumoto-city Nagano-ken 390-1514 JAPAN
TEL +81 263-93-2146
We'll be closed during winter season.